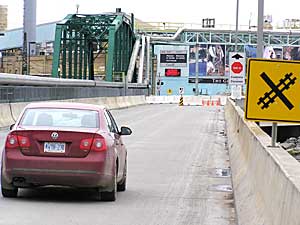 by Tom Robertson, Minnesota Public Radio
If you want to cross the U.S.-Canadian border, a driver's license is usually enough to satisfy customs and border inspectors. But a federal plan passed by Congress will change that. The Western Hemisphere Travel Initiative requires passports or some other formal travel document by January 2008.

The law is now in limbo. Officials in border towns from coast to coast are worried the plan would devastate tourism and cross-border trade. Towns along the Minnesota-Ontario border are part of a broader effort to get the rule changed. more...